Basic DNA, 03-04-05 January 2020, Athens, in Greek and English language
The heart of this seminar is the practice of powerful techniques that allow you to change life patterns held in place by core, genetic, historic and soul beliefs, either self inflicted or externally imposed.After this seminar, you will have the knowledge and tools, to do a session to yourself or to others for health, personal development and self-knowledge and whatever else concerns life. You will also have the tools to use them at any time during the day for a healthy and meaningful life.
Dates
03/01/2020 10:00 am - 6:00 pm
04/01/2020 10:00 am - 6:00 pm
05/01/2020 10:00 am - 6:00 pm
Daily Schedule
10.00 – 12.00 Class
12.00 – 12.30 Break
12.30 – 14.30 Class
14.30 – 15.00 Break
15.00 – 16.45 Class
16.45 – 17.00 Break
17.00 – 18.00 Class
*On the first day come at 9.30 am,
the other days at 9.45
Theta Innerplace - Θήτα Χώρος
Gounari and Aristidou 27 (1st floor), Glyfada 16674, Athens, Attiki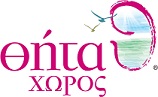 1) For the English translation there is a fee of 30 euros per day
2) There is no need for deposit, you prepay the total amount of the seminar (300 euros) and the translation fee (90 euros) along with registration via paypal at mariabhakti@yahoo.co.uk
or the bank account that we will sent you if you request that.
3) Please register well in advance to ensure smooth flow of the seminar and translation.
Seminar repetition costs: scholaships are provided for people repeating the seminar.
Duration: 3 μέρες
Requirements:


You will receive:

Practitioner Manual
Advanced Theta Healing® Harnessing the Power of All That Is book, Vianna Stibal's book
Certification from THInK® institute that certifies you as a Advanced ThetaHealer®. You may use this certification professionally, if you wish.
How Vianna Stibal discovered Theta Healing
The five brain waves: Alpha, Beta, Delta, Gamma and Theta. How different brain wave frequencies affect a therapy
How to increase your intuition
Practice ThetaHealing® by using the Theta brain wave and connecting to the Energy that exists in everything
Muscle testing of held beliefs and feelings through applied Kinesiology
How to change your reality by changing deeply held beliefs and feelings
You will learn how thoughts, emotions and behavior patterns create obstacles in your life
How to identify and replace instantly limiting beliefs on the Core, Genetic, History and Soul levels
How to manifest through Theta Healing and create emotional, mental, physical and spiritual wellbeing
How to download new positive beliefs and emotions to enhance your life
You will learn how to clear your past from self-sabotage, bad habits and negativity
How to release old fears, anger, bitterness and rejection
Experience how to co – create an instant physical therapy
Intuitively Scan the body for energetic blocks and illness
The role of the subconscious mind in manifesting and healing
Attract your soul mate to you, or bring more passion into your current relationship
How to release declining relationships in order to experience the perfect companionship – marital status
Being concerted with your unique divine path
See your possible future, and how you want to change it
Activation of the physical and energetical strands of your DNA
Change programs for ageing
Relieve yourself from other's negative thoughts
Balancing your chakras (energy centers)
The true power of thoughts and speech and the outcome it has on your life
How to access Divine knowledge
How to feel tuned and connected to life
Connection with the guardian Angels
Subscribe to our newsletter
Join our mailing list to receive our news.